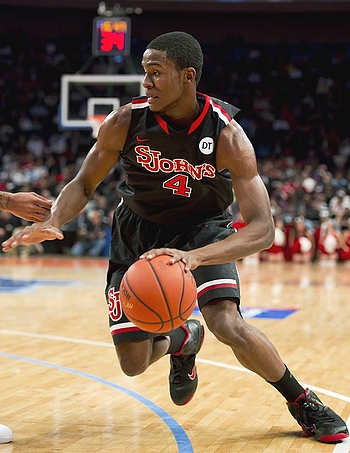 If Warriors don't think the Joneses can play SF, Moe Harkless could shoot up their draft board in a hurry.
I thought he'd be a great fit for the Warriors because of his prototype size and great production on both ends against good comp. Hadn't seen him play (other than highlights), so couldn't say for sure if he would be a guy worthy at #7. But after seeing him in the combine, hitting shots (his "weakness"), moving well, defending, and being able to compare him to the other small forward prospects...he really stands out.
I wouldn't be surpised if he moves up in all the mocks out there. If the talent is close among those available at #7, why not take the guy that checks all the boxes and still has tremendous upside because he's so young and moldable. I could see him developing into an impact starter with a low risk factor.
Game Log
Draft Express Profile
ESPN Draft Profile
nbadraft.net Profile