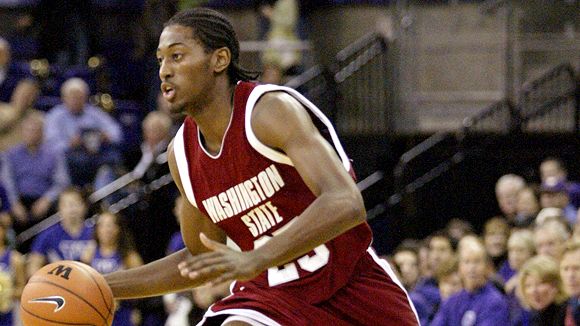 Recently,
Kyle Weaver was released by the Oklahoma City Thunder
. Although Weaver was often injured, when he did play, he proved to be a capable defensive-minded guard. At 6'6", he would make for a great addition to a defensively challenged backcourt of the Golden State Warriors. Not only would he be able to play point guard and shooting guard, but with his size he would be able to play some small forward to back up Dorell Wright and Reggie Williams. Weaver had a promising rookie season, shooting 46% fg and 34% 3pt in limited minutes. Due to injuries, his stats went down but he was able to shoot 37% from three point range. I believe Weaver is in under-valued target the Warriors should try to acquire. (
Career Stats and Totals
)
The
Warriors opted to pick up free agent Jennero Pargo
a few days before Weaver's release, giving the Warriors another option at point guard. I was not a fan of the acquisition, particularly because there are better options with more upside, but Pargo would be a good veteran presence to help the young backcourt develop.
Warriors Depth Chart:
PG: Curry / Lin / Pargo
SG: Ellis / Bell
SF: D. Wright / Williams / Radmanovic
PF: Lee / B. Wright
C: Biedrins / Gadzuric / Udoh
There are two more slots open on the roster, and it is clear that the Warriors still need a perimeter defender and another big man to shore up their frontcourt. The top priority would be to try and trade Charlie Bell's contract which runs into the 2012 season. This might be a difficult task considering his value, but it would open up more playing time for a better option in the backcourt, open another roster slot, and clear capspace for the upcoming offseasons. I would like to see Ellis and Bell paired together in a deal to bring in a star small forward or a shooting guard (Iguodala) that it's better suited to play alongside Stephon Curry.
If a deal cannot be reached, the second priority would be to add another big man. Tops on my list are:
1.
Louis Amundson
2.
Kyrylo Fesenko
3.
Earl Barron
4.
Chris Hunter
Anthony Tolliver would be a nice pickup, but I think a bigger, more physical big would be in order.
The third priority would be to add another perimeter defender like Kyle Weaver. I love his versatility, and his desire on the defensive end. He could be the designated stopper allowing Curry and Ellis to focus more on scoring instead of tiring out on the defensive side of the ball. Granted Weaver might have better options playing for a contender, but the Warriors would be a destination where Weaver can log in plenty of minutes. It would be nice to have one open slot during the season, but Weaver might be worth giving up that last spot if they can get him at a cheap price.